Changing OP Logo's for S60 3rd Edition - Finally!
by Darla
Since I've been away I've received some tips on the availability of S60 OP logos for S60 3rd. Thank you Saxen for letting me know.
My buddy P@sco has sent me his tutorial in English to post for all of my readers interested in changing the op logo's on their devices. I have yet to do this because I've been too exhausted, plus my N95 needs a fresh format to accommodate its new 4gb microSD.
Here is the tutorial:
We need a bmp image of 128*32 pixels, and sure we need the program we can find HERE.
Check on our phone that messages are on phone memory. it's important, we're going to use memory card and if we save messages on memory card we'll lose them all...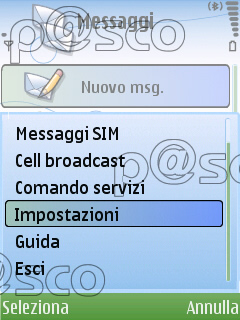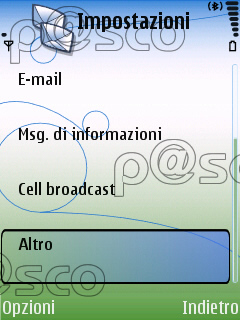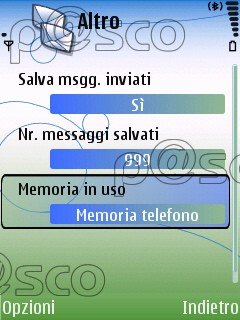 Connect the phone using mass storage mode, then open NokiaLogo: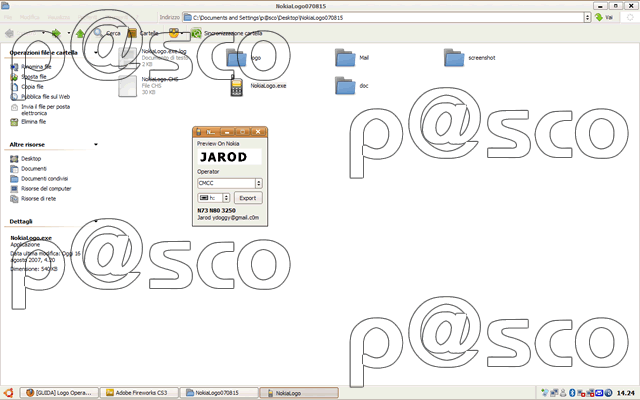 Right click on the image permits us to load or edit the logo image: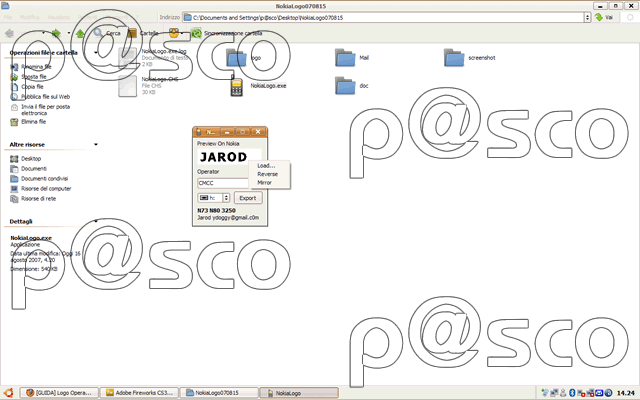 click on Load and choose an image for logo: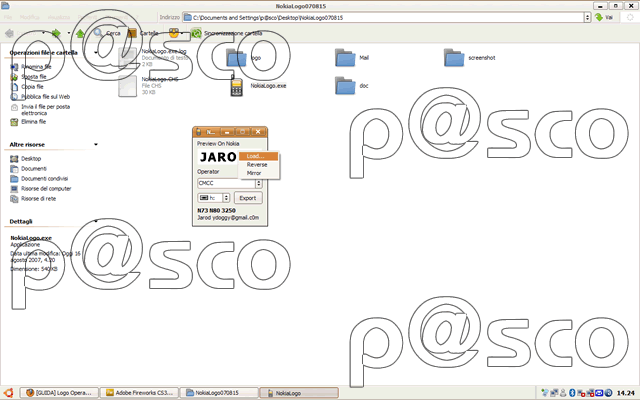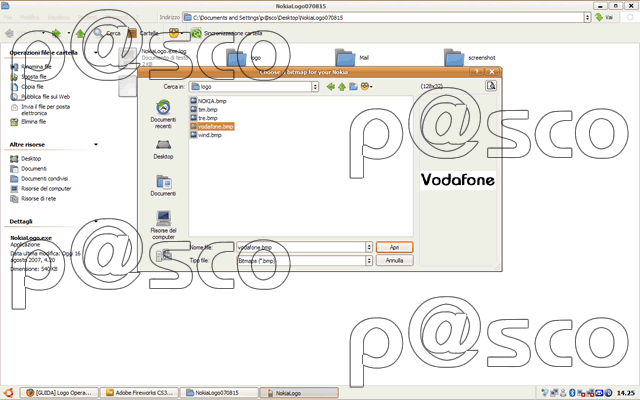 Now select the operator logo we want to use: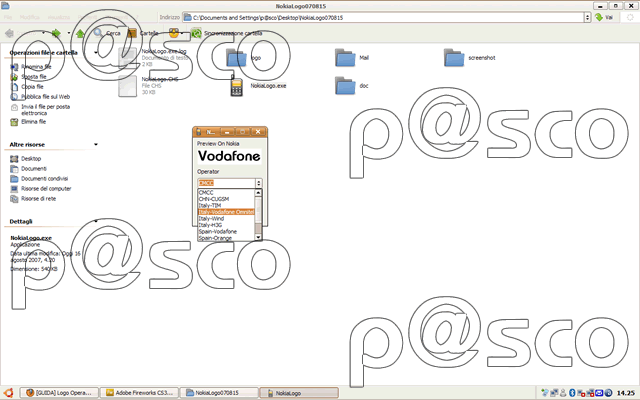 Choose memory card drive on our PC (PC, not Phone!):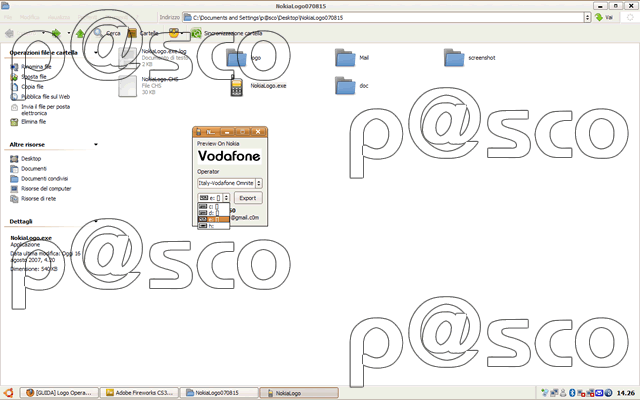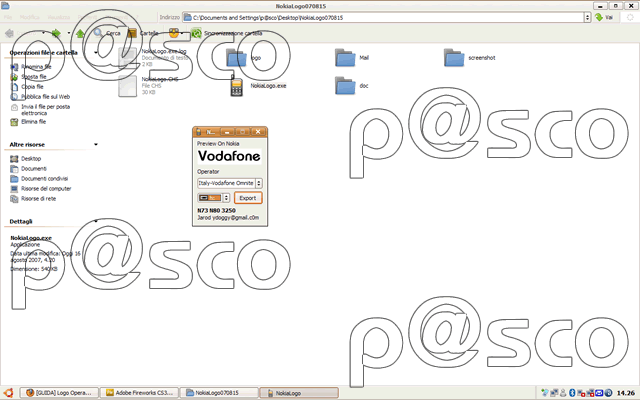 Click on Export. The program will inform us that all the content of mail2 flder will be empty.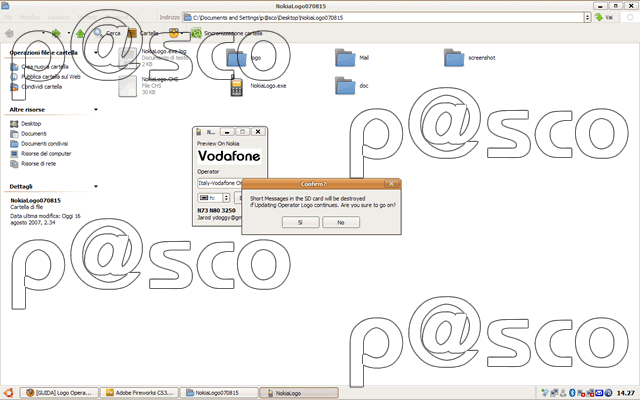 Obviously click on OK: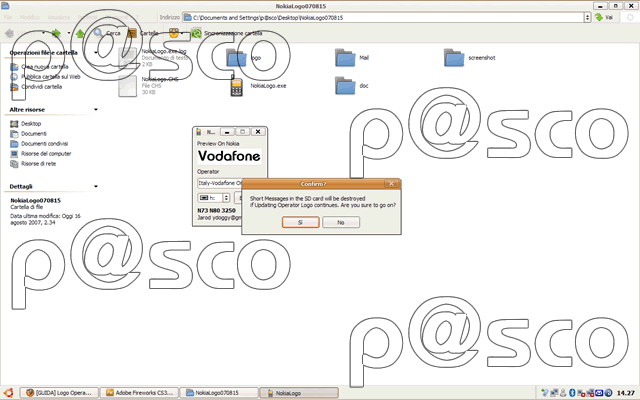 It'll appear a dialog windows as per copy/past. do not close it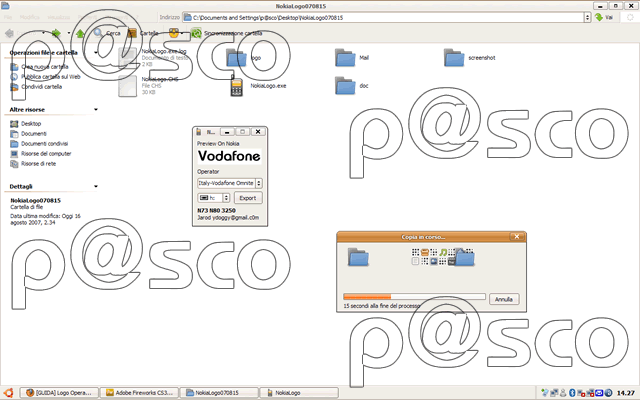 At the end of the process, the program will inform us of the success: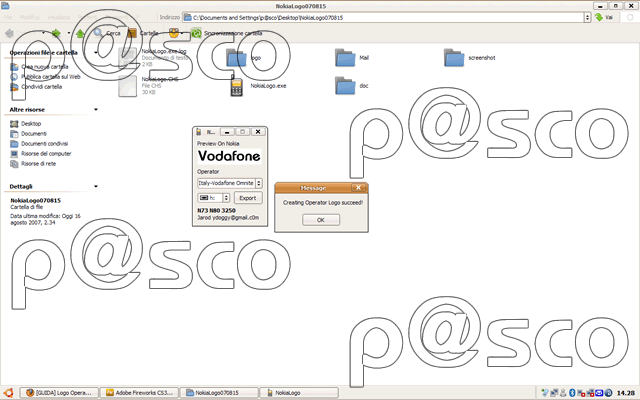 Ok, now we can close program and detach the phone from PC..
Let's go on message settings, and on memory in use choose memory card: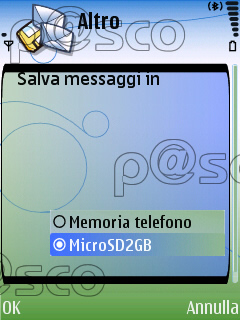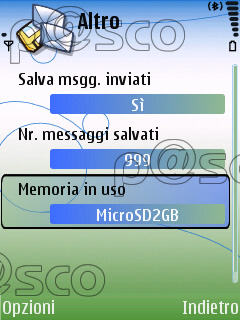 In Inbox, find the message with operator logo and open it.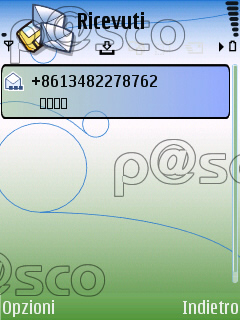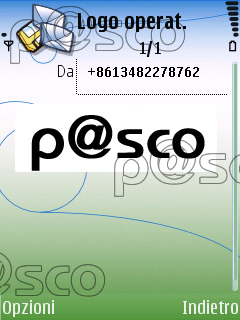 Choose options -> Save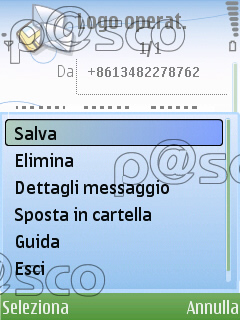 Our logo is ok now! let's go to idle to see it: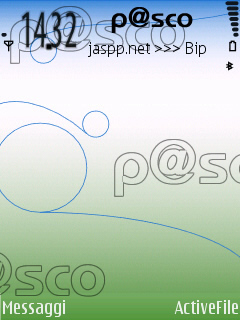 A presto!
Important! not all images are ok, if you find some trouble with images, try using "reverse" and "mirror" command that appear when right click on logo image in the NokiLogo program, and remember to edit and save images as 8 bit bmp!
Thank you P@sco for your english translation of your tutorial!!